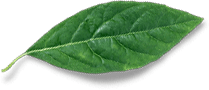 EnvironHeroes.com is a news blog that covers the environmental issues in Nigeria, West Africa, Africa and around the world.
This website was launched in 2020 specifically June 5  World Environment Day.
We believe that we have a high prospect to become a hub for the most read environmental  content in Nigeria.
We aim to showcase Africa's Environmental Heroes to the World.
Our membership database is growing daily and includes many important people, organisations, government entities and many friends of the Environment in Africa.
This site intends to spotlight the most innovative and influential protectors of the Environment especially in Nigeria.
This is aimed at motivating Individuals, Activists, Government and Corporate Organisations to do more in ensuring sustainability of Mother Earth. also encouraging new heroes especially the youth. we are the future.